MUNIFLO ROTARY LOBE PUMPS
What can we say about a product that has endured decades of intensive industrial use, of which many of the original units are still in everyday use, using the old adage "If it aint broke, don't fix it" seems fitting.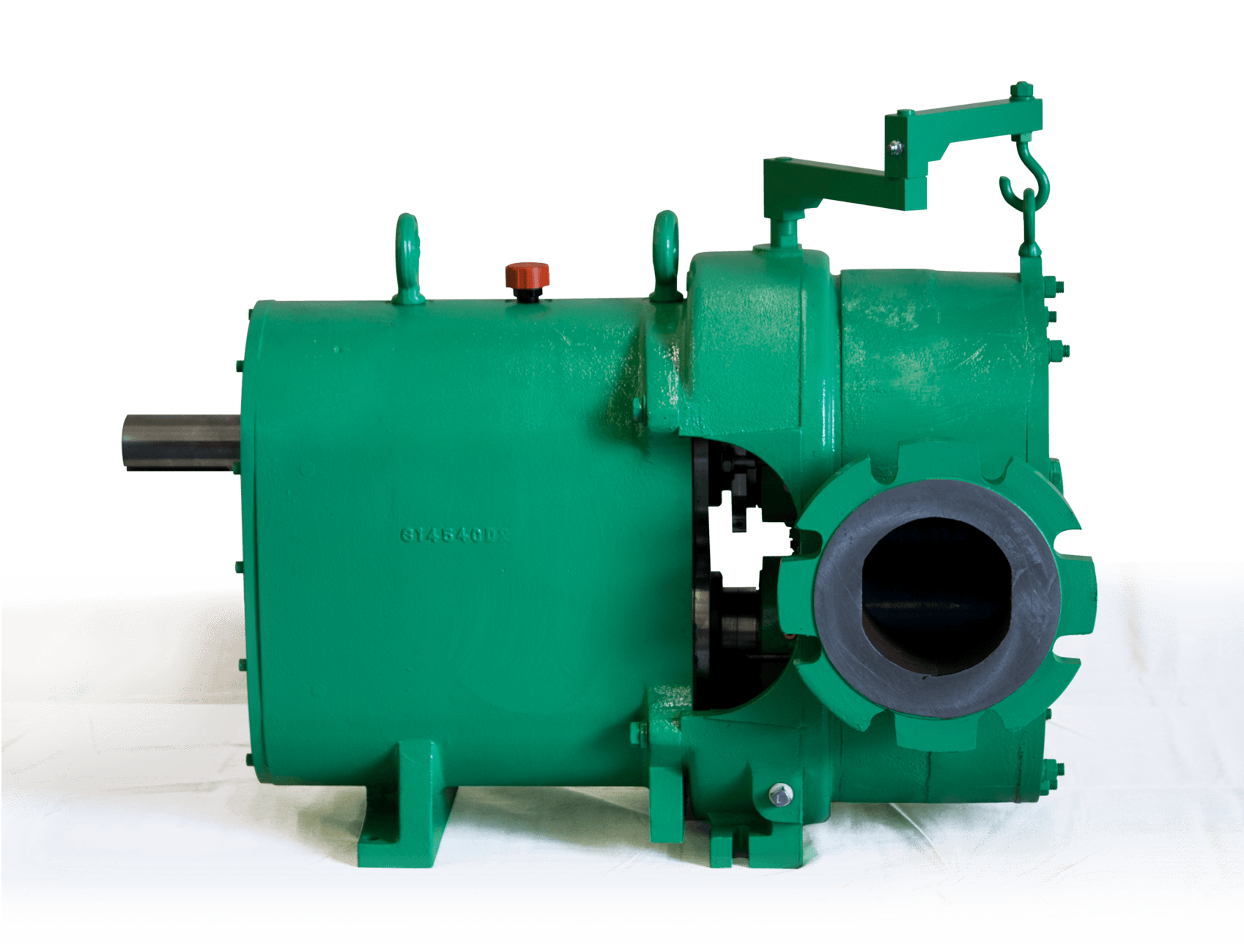 Over the past 30 years of production, Muniflo rotary lobe pumps are commonly referred to as "the tank" by their owners and service professionals. Muniflo pumps are legendary for their reliability, long life, ease of service and low overall cost of ownership.
In 2008, manufacturing rights were purchase by Equipump from Weir Specialty Pumps (formerly WEMCO), and since 1993, Equipump has manufactured "over-engineered" aftermarket sludge pump parts for other manufacturers, all of which exceed OEM specifications. By manufacturing Muniflo pumps with Equipump's legendary longer-lasting components, their service intervals are decreased even further, making them even more reliable than before.
Their reputation for being indestructible under extreme and adverse conditions is also the result of numerous common-sense engineering and design features, making Muniflo pumps the premier rotary lobe pump solution in a wide range of intensive applications across numerous market sectors.
Many of these design features don't require any engineering expertise to understand why they're simply better. Among these, a couple of simple examples are:
1. The air gap designed-in between the rotor housing and gear box means that if a seal fails, the product being pumped does not contaminate the gear box, avoiding a catastrophic failure.
2. A hinged front cover greatly speeds-up the process of lobe replacement. While this simple feature is logical and intuitive, it took Muniflo to make it a common feature on all of our pumps, a feature which is still absent to this day with most rotary lobe pumps.
An extensive list of such logical engineering innovations all combine to result in a pump that remains serviceable for decades, under conditions where lesser pumps may fail entirely and require a total overhaul or replacement.
Muniflo sludge pumps are the main workhorses for our customers across the complete spectrum of market sectors, including wastewater treatment, general industry, the food industry and pulp and paper.
Contact Equipump direct or your Equipump representative today to learn more about how Muniflo pumps will perform reliably and economically for years to come.